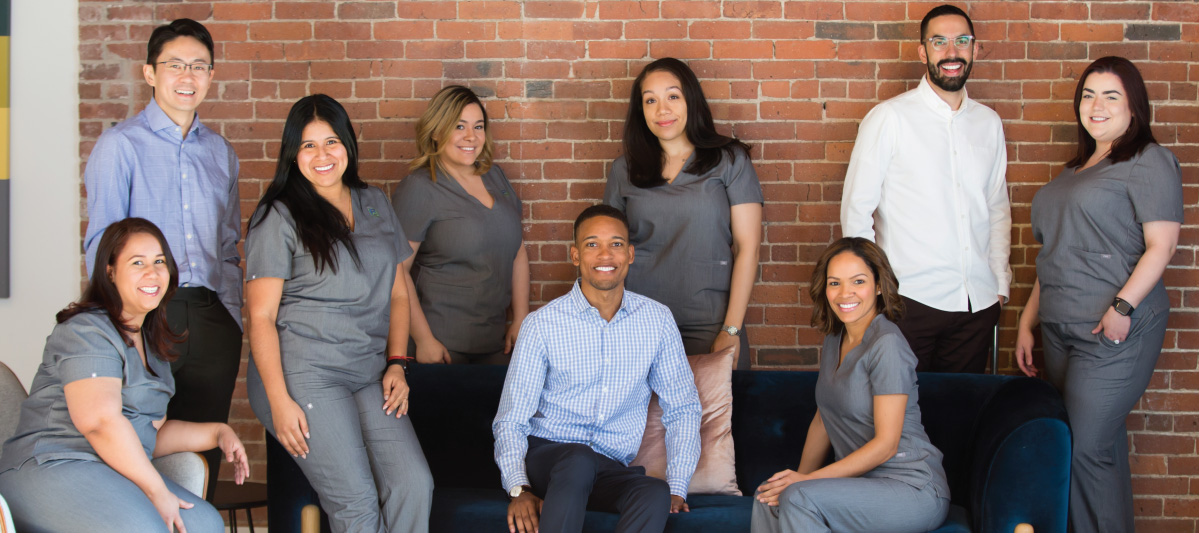 Meet Your Local Dental Team in Jamaica Plain, MA
With the combined experience of our entire staff, Pure Dental is proud to provide our patients with a remarkable level of care. From the moment you walk through our doors, you'll always be greeted by a team with integrity and professionalism that is committed to your comfort. We are passionate about getting to know our patients and invite you to do the same with us!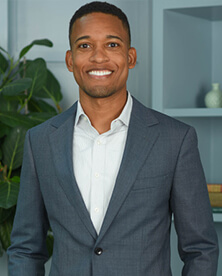 Joseph A. Nelson II, DMD
Owner & Founder
General Dentist
Striving to provide the best dental experience possible, Dr. Nelson is committed to treating each patient who visits Pure Dental with the highest standard of care. Dr. Nelson is known for his ability to make you feel comfortable and at ease as he helps you make important decisions to achieve and maintain long-term dental health and a beautiful smile. He believes that education combined with professional, informed treatment is the key to a lifetime of good dental health and physical well-being.
Dr. Joseph Nelson was born in Memphis, Tennessee, but completed most of his early education in Athens, Georgia. After graduating from Morehouse College in Atlanta, Georgia, Dr. Nelson moved to Boston where he received his dental degree from Tufts University School of Dental Medicine in 2004. Tufts awarded Dr. Nelson the Senior Endowed Prize Fund Award for Exceptional Chairside Manner upon graduation.
Dr. Nelson worked for Family Health Network of Central New York, Inc. in the years following his graduation from dental school. While working for Family Health Network, Dr. Nelson was a member of the Allied Health Professional staff at Cortland Memorial Hospital in Cortland, NY, where he performed comprehensive dental care for members of Cortland County and the surrounding communities. He moved back to Boston in 2006, and has worked in private practice, serving the community of Jamaica Plain since that time.
Dr. Nelson is deeply committed to advanced continuing education and is an active member of numerous dental associations and study clubs. He is also a faculty club member of the Spear Institute based in Scottsdale, Arizona, where he travels several times each year to learn, grow professionally, and identify ways to continually improve the patient care provided by Pure Dental.
Gitta Shuster, DMD
General Dentist
Dr. Gitta Shuster grew up in Berlin, Germany in a family of dentists. While pursuing her undergraduate studies in the Fine Arts and her Pre-dental degree at Brandeis University, she was able to combine her love for Art and Science with her studies in Dentistry. She earned her Doctorate of Dental Medicine (magna cum laude) from the Boston University School of Dental Medicine.
Dr. Shuster is committed providing the best quality dental care. The most rewarding part of her job is when patients leave the dental office healthy, smiling and comfortable. When she is not practicing dentistry she loves to spend time with her husband and two daughters. She likes to cook, draw and travel with her family.
Dr. Shuster is Invisalign certified and committed to learning through advanced continuing education. She is also an active member of numerous dental associations and study clubs.
Elizabeth Alpert, DDS
General Dentist
Dr. Elizabeth Alpert was born and raised in Buffalo, New York. After graduating Magna Cum Laude from the University at Buffalo School of Dental Medicine, Dr. Alpert completed a 2-year General Practice Residency at the University of Washington. During her first year, she focused on Hospital Dentistry, caring for medically compromised patients in a multidisciplinary setting. During Dr. Alpert's second year, she concentrated on Special Care Dentistry, treating adults with developmental and acquired disabilities in the Dental Education in Care of People with Disabilities (DECOD Clinic) and older adults in nursing homes. She also completed a year-long fellowship in Leadership Education in Neurodevelopmental and Related Disabilities.
Dr. Alpert is passionate about providing quality, compassionate dental care in the best interest of each individual patient. She advocates for preventive yet comprehensive care, understanding that oral health is essential to overall health. Dr. Alpert is currently pursuing her Master of Public Health degree in Health Policy and is an active member of the Massachusetts Dental Society and Special Care Dentistry Association.
In her free time, Dr. Alpert enjoys reading, baking, yoga, hiking, and exploring Boston with her husband.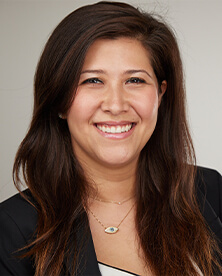 Lauren Pitluck, DMD
General Dentist
Dr. Lauren Pitluck is originally from Tampa, Florida, but moved to New England after college to attend Tufts University School of Dental Medicine. Following dental school, she completed a 2 year general practice residency program at St. Barnabas Hospital, a level one trauma center in New York. She also earned the prestigious honor of becoming Chief Resident in her second year, during which she specialized in complex dental rehabilitation cases and cosmetic dentistry.
Dr. Pitluck is passionate about dentistry and her main goal is to make her patients feel comfortable and cared for. Her approach to patient care focuses on comprehensive treatment rather than treatment of one tooth at a time, so that her patients can maintain a healthy and confident smile. She is Invisalign certified, and also enjoys staying up to date with the latest dental techniques and technology through extensive continuing education. Dr. Pitluck is a proud member of the Academy of General Dentistry, the Massachusetts Dental Society and the American Dental Association. When she is not in the office, she enjoys traveling, taking spin classes, cooking, and basking in the sun at the beach.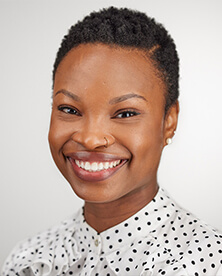 Danielle Burgess, DDS, MS
General Dentist
Dr. Danielle K. Burgess is originally from Seaforth Village, Jamaica where her childhood dream was to own a Zoo and to ride goats and cows to work. Since then, Dr. Danni has become dentist who is dedicated to providing exceptional patient-centered dental care and education.
Dr. Danni received her Bachelor of Science in Microbiology and Cell Science from the University of Florida followed by her Master of Science in Medical Science from the University of South Florida. She completed her Doctor of Dental Surgery at the University of North Carolina at Chapel Hill where she was awarded the American Academy of Periodontology Student Award and the Pierre Fauchard Certificate of Merit for Excellence in Research. Danielle is currently completing her residency training in Periodontics at Harvard University, in which she is the program's first Periodontics Fellowship recipient as well as the National Dental Association's Dr. Delaney Post-Doctoral Award.
Dr. Danni has spent time as a dental assistant, dental hygienist and as a dental researcher. She has worked in community health centers and in private practice. She is committed to serving diverse populations and to advocating for increased access to dental care for all community members, including minority groups, queer, trans, and non-binary community members. She has published on the topic of aggressive periodontitis and is presently researching the relationship between periodontal disease and type II diabetes as well as the impact of Covid-19 on receiving dental care.
Dr. Danni enjoys laying on the beach, visiting wildlife reservations, playing flag football, gardening and puppysitting! Danielle is currently training to be a birthing doula!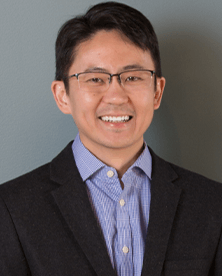 Lucas Patrick, DMD, MMSc
Periodontist
Dr. Lucas Patrick was born and raised in Indonesia before moving to the United States in 2001. Once here, he began his undergraduate education initially at the University of Wisconsin in Madison. In 2006, he received a Bachelor of Science degree in Electrical and Computer Engineering from Cornell University in Ithaca, NY. After Cornell, he attended Boston University Goldman School of Dental Medicine and received his Doctorate of Dental Medicine in 2010. During dental school, Dr. Patrick received the Goldman School of Dental Medicine Dean's Award and the Outstanding Achievement Award in Research for his pre-doctoral research in dental biomaterials.
As a result of his interest in the surgical aspects of dentistry, Dr. Patrick completed an additional one-year oral and maxillofacial surgery internship at Boston University immediately following dental school. After working as a general dentist in both community dental clinics and private practice settings for several years in Maine, he returned to Boston and Harvard University School of Dental Medicine where he earned a certificate in periodontics and a Master of Medical Science. In his free time, Dr. Patrick, who is a soccer aficionado, enjoys traveling and trying out new restaurants around town with his wife.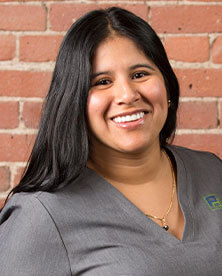 Get to Know Carla
Carla,
Office Manager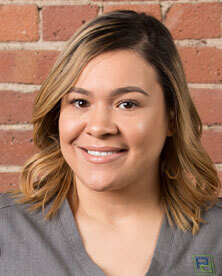 Get to Know Natasha
Natasha,
Insurance Coordinator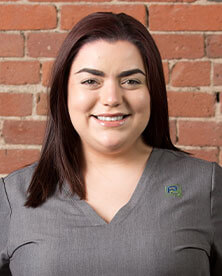 Get to Know Ana
Ana,
Dental Hygienist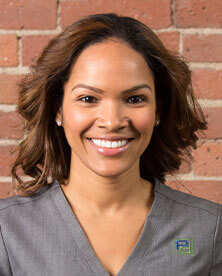 Get to Know Graciela
Graciela,
Dental Hygienist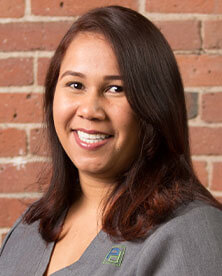 Get to Know Yesenia
Yesenia,
Dental Assistant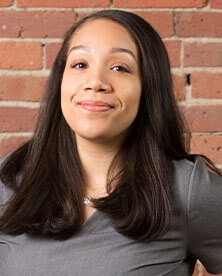 Get to Know Kimberly
Kimberly,
Patient Coordinator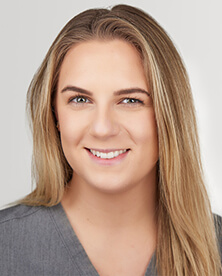 Get to Know Lilly
Lilly,
Dental Hygienist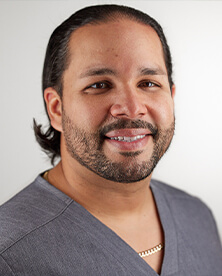 Get to Know Elvin
Elvin,
Dental Hygienist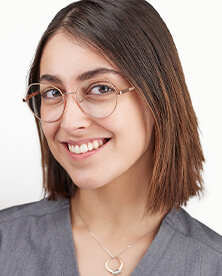 Get to Know Veronica
Veronica,
Dental Assistant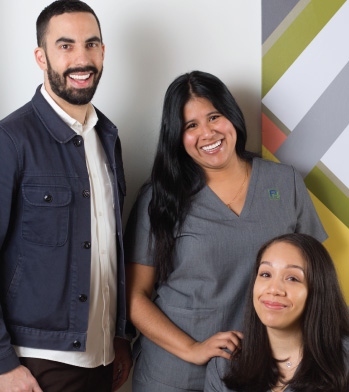 Career Inquiries
Are you a motivated, compassionate individual looking to join a vibrant team of dental professionals? We'd love to hear from you! Please submit your resume and a description of the position you're seeking to careteam@puredentaljp.com. We look forward to hearing from you!